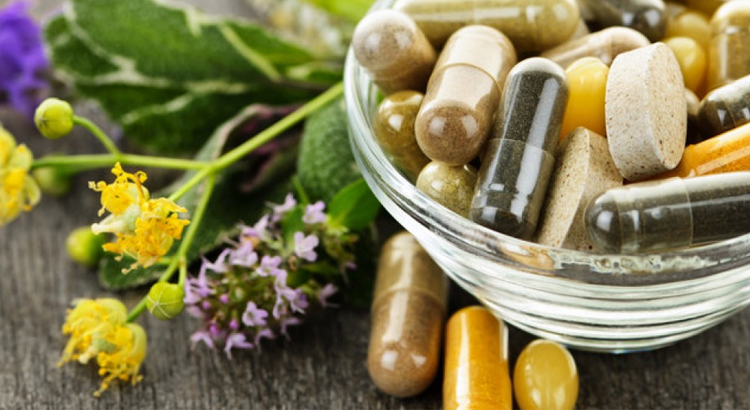 The best natural nootropic supplements
Many argue that nootropic drugs, that is, substances that stimulate mental activity, are pharmacological dummies, and their perceived effectiveness is not backed up. However, there are many natural nootropics, the positive impact of which has been proved by scientific research.
Natural nootropic supplements help to safely reach peak mental capacity, making the brain more healthy.
If you are looking for an additive or medicine to improve your mental performance, you will most likely come across the term "nootropics".
Almost any substance that can have some positive effect on brain function is now called nootropic, whether it is natural or synthetic.
By definition, nootropic is a substance that improves mental functions such as memory, intelligence, motivation, attention and concentration without harming other organs and systems of the body.
How natural nootropic supplements improve the brain condition
 
Natural nootropics increase brain functions, making them healthier.
Here are some of the many ways that a nootropic supplement can improve your health and brain health:
• increases blood circulation in the brain
• provides the necessary nutrients to the brain, which are often absent in the average dietary ration
• neutralizes damage to free radicals, that is, slows the aging process of the brain
• increases energy, oxygen and nutrient flow to the brain
• Reduces inflammation of the brain
• protects the brain from toxins
• stimulates the formation of new healthy brain cells
• increases neuroplasticity, the ability of the brain to change
• increases resistance to stress
Any substance that does not make your brain healthier does not correspond to the true definition of nootropics.
Safe and effective natural nootropics
There are many natural substances that act as nootropics, nourish and protect the brain – amino acids, vitamins, minerals, herbs, antioxidants, essential fatty acids and much more.
But the situation with the brain and the life of each person is different, so no nootropic supplement works the same for everyone.
Of the many available nootropics, we have chosen those who have a track record of safety and effectiveness for a wide audience.
Having made your choice, look for supplements that are best for you.
Nootropic amino acid additives
 
Amino acids are building blocks of proteins, and some are especially useful for the brain.
Amino acids are found in protein-rich foods, but it is not always easy to get enough of those from proper nutrition in itself.
Surprisingly, in some cases, the supplements work better than the amino-diet.
1. Taurine
Taurine is an amino acid used to increase physical performance.
This ingredient is often added to energy drinks.
Taurine is found in high concentrations in the brain, where it helps the movement of potassium, sodium, calcium and magnesium between brain cells.
Taurine is integrally linked to the calming neurotransmitter GABA (Gamma-Aminobutyric Acid), stimulating its release and formation. It also activates GABA receptors in the brain to minimize anxiety, insomnia and other signs of GABA deficiency.
If you are prone to worry and have difficulty concentrating or sleeping, taurine will help calm down and concentrate.
2. L-Tryptophan
Tryptophan is necessary for the formation of two important chemicals in the brain: serotonin, a "happy molecule" and melatonin, a hormone that helps regulate the sleep cycle.
In addition to increasing your memory and being able to focus, tryptophan is useful for a wide range of mental disorders, including depression, anxiety, attention deficit hyperactivity disorder, and OCD (obsessive-compulsive disorder).
Strangely enough, tryptophan-containing additives work even better than if you eat foods high in tryptophan, since the protein blocks the synthesis of tryptophan in serotonin.
3. L-Tyrosine
Tyrosine is the precursor of dopamine, a neurotransmitter that keeps you focused and motivated.
A low level of dopamine can give a feeling of apathy, fatigue, gloominess and inability to concentrate.
Dopamine plays a huge role in the emergence of depression and drug addiction of all kinds.
About the reception of this amino acid is also worth considering if you experience stress, are overworked or not enough to sleep.
4. L-Theanine
Theanine, also called L-theanine, is one of the most unusual brain enhancers.
It is found in all kinds of tea (green, black and white) and helps to enter the optimal state of relaxed concentration without drowsiness.
Teanine increases the levels of serotonin, dopamine and GABA neurotransmitters to improve mood, memory and learning.
It is an ideal supplement to achieve a state of calm concentration.
Nootropic herbal supplements
 
Nootropic herbs have a long history of traditional use and a large number of scientifically sound proofs that confirm their safety and effectiveness.
There are dozens of herbal products with nootropic properties, but we have chosen the best.
Ginkgo is a versatile superior cognitive amplifier, so powerful that in some countries it is only available as a prescription drug.
Ginkgo increases blood circulation in the brain, balancing the chemicals contained in it, and protecting the brain from damage by free radicals.
Use it with poor concentration, memory problems, fatigue, mental confusion, depression, or a constant sense of anxiety.
Natural nootropic additives
Unlike nootropics, which are traditional herbs, these supplements are based on natural substances that receive some help from human ingenuity.
Their active ingredients can be extracted and / or synthesized from natural compounds.
1. Citicoline
Our body takes some of this substance out of choline. Choline comes into the body with such products: eggs, beef and seafood. But, alas, to get choline in sufficient volume, food is not enough.
Citicoline can significantly improve memory, concentration, focus and attention.
In some countries, cytokolin is prescribed to treat serious memory loss, for example, Alzheimer's disease.
This supplement works by increasing blood flow to the brain, neuroplasticity and the ability to grow new brain cells.
2. Turmeric
An extract of turmeric, is an important spice in Ayurvedic medicine, India's 5000-year-old natural healing system.
The generous use of turmeric in Indian cuisine explains the particularly low level of Alzheimer's disease in India.
Curcumin – an excellent antioxidant and universal tonic for the brain, which can improve memory and concentration, increasing the flow of blood to the brain.
It increases serotonin, dopamine and neurotrophic brain factor, a protein that stimulates the production of brain cells.
3. Vinpocetine
Vinpocetine is a relatively new brain enhancer based on vinokamine, a chemical drug found in vinca (Vinca minor).
Vinpocetine is very popular in Europe and Japan, where it is believed that it excels ginkgo as a brain accelerator.
It improves brain function by various mechanisms, including increased blood flow to the brain, reducing brain inflammation and balancing levels of neurotransmitters.
Usually it is used to improve memory, increase mental clarity and protect the brain from aging.
Essential nootropic nutrients: the basis for brain health
Of all the essential nutrients for the brain, below are those that are most difficult to obtain from food.
In doing so, they have the greatest impact on your mental abilities.
1. Vitamin B12
All B vitamins are necessary for optimal brain function, but vitamin B12 has the greatest impact on it, and its deficiency, alas, is quite common.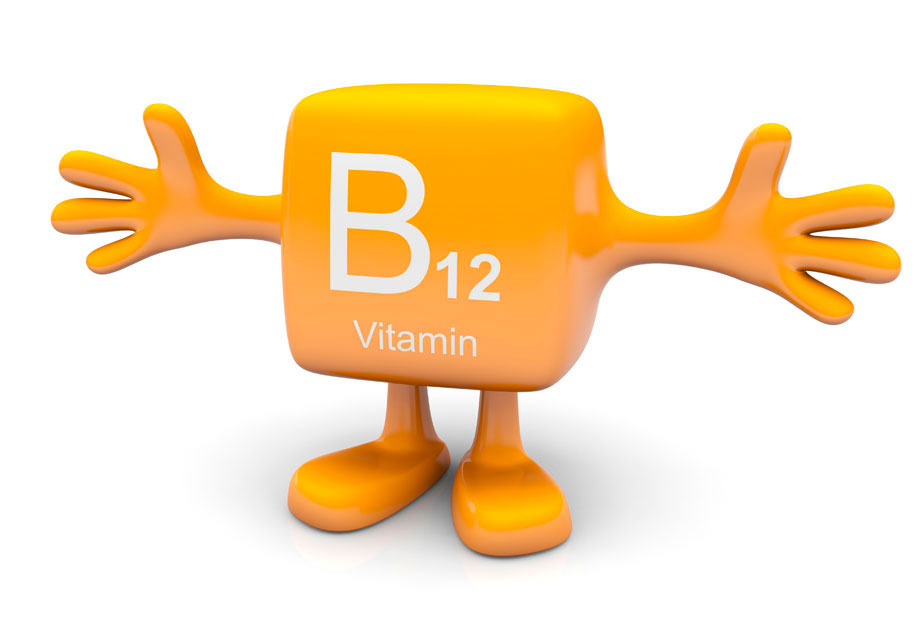 B12 is often added to nootropic formulas, additives to improve brain function, tonic substances and energy drinks. Sometimes in ridiculously large quantities.
But keep in mind, if the level of vitamin B12 in the body is sufficient, and the desired result is not achieved, then consuming more of this trace will not help.
2. Vitamin D
Vitamin D has a profound effect on the brain at all stages of life.
It improves memory, mood and ability to solve problems.
Ironically, people who can most benefit from this vitamin are exhausted and overworked individuals. That is, those who spend the least time in the sun, through which vitamin D enters the body.
If you rarely see daylight, you are almost certainly experiencing a vitamin D deficiency.
3. Magnesium
Magnesium is called the main mineral, because it participates in more than 600 biological functions. If you are tired, can not focus, experience problems with falling asleep or night leg cramps, try magnesium.
Magnesium-treason is a newly developed form of magnesium, which is especially effective in the loss of memory and other problems of brain function. It is the only form of magnesium that freely crosses the blood-brain barrier.
4. Omega-3 fatty acids
Omega-3, essential fatty acids, is the most important dietary supplement that you can use for your brain.
Omega-3 is found mainly in oily fish and is the reason that fish are often called brain food.
One of the omega-3 fatty acids, DHA (docosahexaenoic acid), is the main structural component of the brain, especially in areas responsible for memory, language, creativity, judgment, emotions and attention.
5. Multivitamin-mineral supplements
If you do not experience a particular discomfort, both physical and mental, then there is no point in drinking any trace elements separately.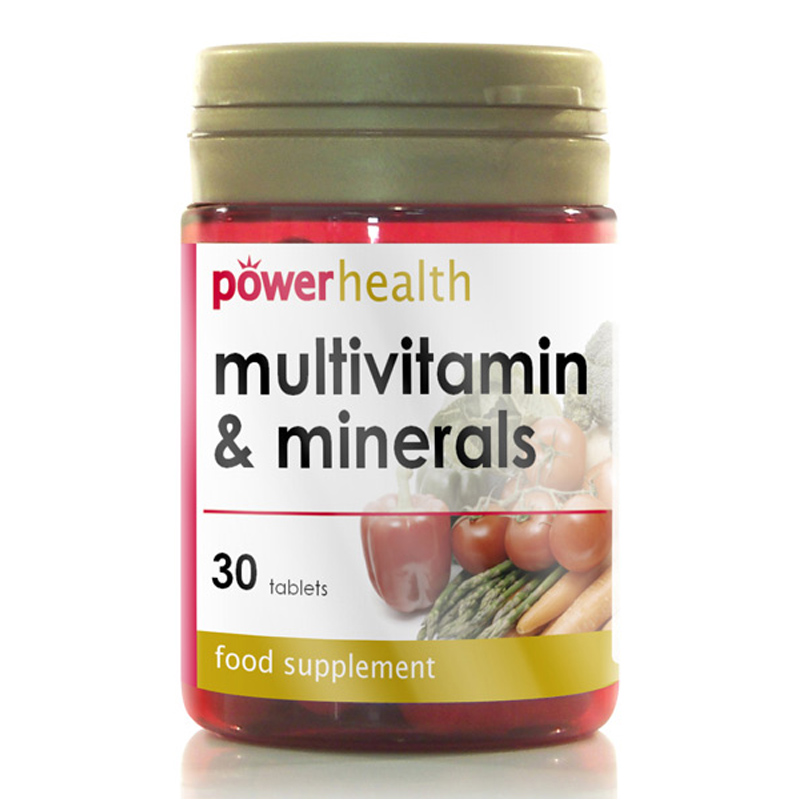 Harvard School of Public Health advises all adults to take multivitamin supplements as an insurance to fill any gaps in nutrition.
As we already mentioned, our modern diet and lifestyle often can not fill the vitamin and mineral spaces in the right amount. Thus, multivitamin complexes help you to satisfy the needs of the body.
Studies have shown that the use of multivitamins can improve the memory and general function of the brain, protect the brain from degenerative diseases and reduce the symptoms of an adult ADHD.
Clothing thoughts
Nootropics, by definition, are substances that improve cognitive function and brain health without any harmful side effects.
Regardless of whether you want to strengthen the brain as a whole, or improve your memory, concentration or mood, there are safe natural nootropic supplements.
There is no need to take pharmaceuticals with their high risks and side effects.