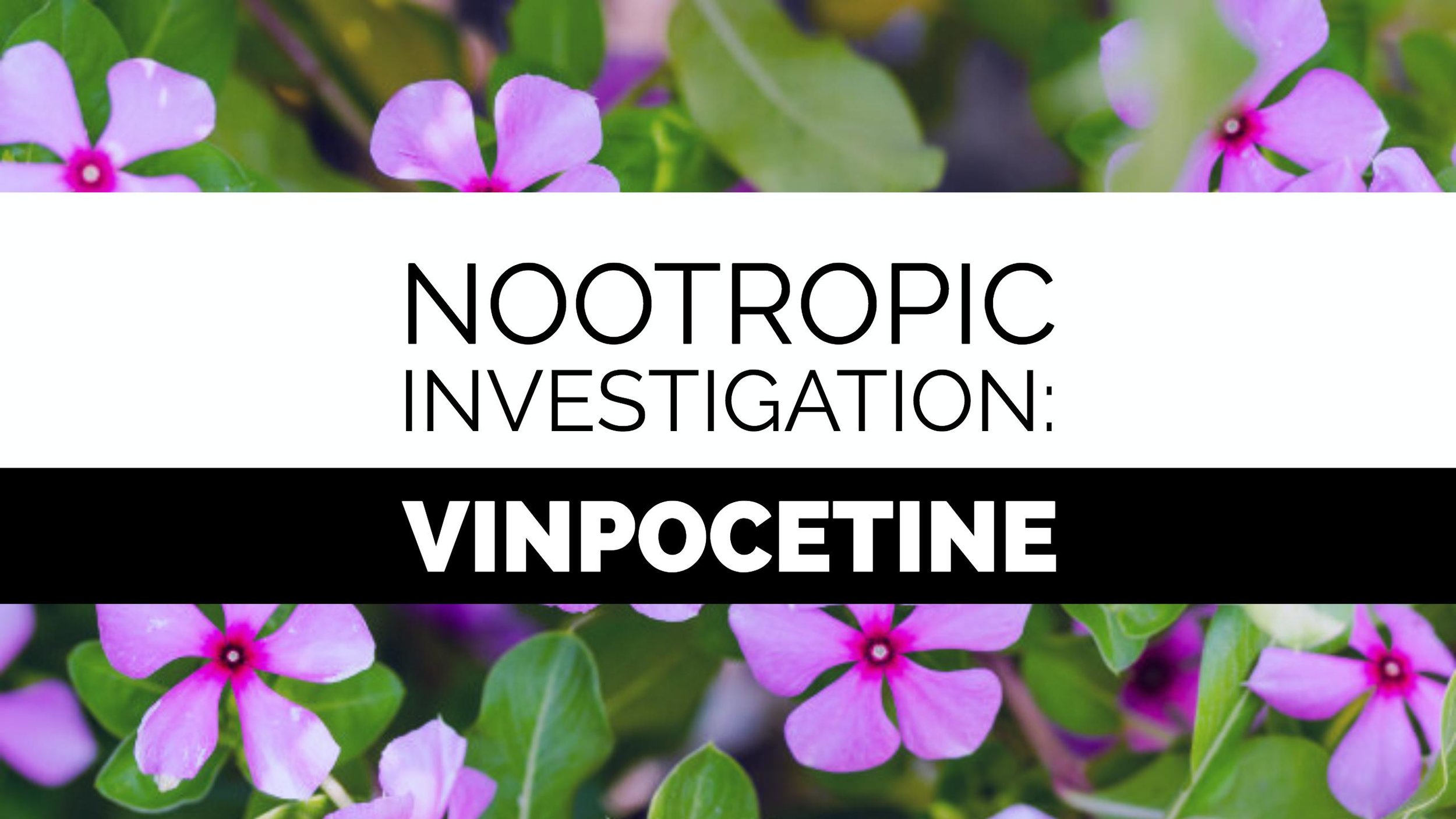 Nootropic investigation: Vinpocetine
Pharmachologic effect
The drug improves blood flow to the brain, especially in ischemic zones, improves hypoxia tolerance to brain cells, dilates the blood vessels of the brain, mainly by reducing the resistance, without affecting the system parameters (blood pressure, OPSS, heart rate).
Vinpocetine inhibits phosphodiesterase, which leads to the accumulation of cAMP. An increase in the concentration of cAMP in the vessel wall leads to its dilatation, in platelets to a decrease in aggregation. Vinpocetine enhances the metabolism of biologically active substances: norepinephrine and serotonin, improves rheological properties of blood, promotes deformity of erythrocytes.
Improves oxygen delivery to cells, improves adaptation to hypoxia. Increases the absorption of glucose and its utilization.
Indications for use
– transient ischemic attack;
– stroke and post-stroke period;
– CCT;
– encephalopathy of different genesis;
– Atherosclerosis of cerebral vessels;
– Dementia.
Mode of application
The drug is intended for intravenous drip.
The initial dosage is 20 mg (4 ml) of the drug dissolved in 0.5-1 l of physiological saline or 5% glucose solution. Gradually (every 3-4 days) the dose is raised to the maximum, which is 1 mg per kg of body weight per day. The course of therapy with the drug is 10-14 days, after that the dose is gradually reduced, then they switch to maintenance therapy, in the form of tablets. Assign 5-10 mg (1-2 tablets) 3 times a day for a long time.
Side effects
Side effects occur rarely, it is possible to develop: dizziness, nausea, redness of the face, sensation of heat, violation of the heart (increased heart rate, extrasystole, worsening of intraventricular conduction), thrombophlebitis, at the injection site.
Contraindications
Intolerance to any of the components of the drug.
Pregnancy and lactation.
Severe heart rhythm disturbances.
Childhood.
Acute stage of hemorrhagic stroke.
Ischemic heart disease, severe course.
Pregnancy
Pregnancy is a contraindication to the prescription of the drug.
Drug Interactions
Do not administer with heparin – increases the risk of bleeding.
Overdose
Cases of overdose were not observed.
Storage conditions
Store in a place hidden from sunlight, at a temperature of not more than 25 degrees Celsius.
Pharmacological group
Cardiovascular drugs
Drugs that improve cerebral circulation
Active ingredient: Vinpocetine
Additionally
With caution, appoint patients who have an extension of the Q-T interval. With hemorrhagic stroke, drug administration can not be started earlier than on days 5-7.
When prescribing the drug to elderly patients, it must be taken into account that the drug more often causes side effects in this group of patients.