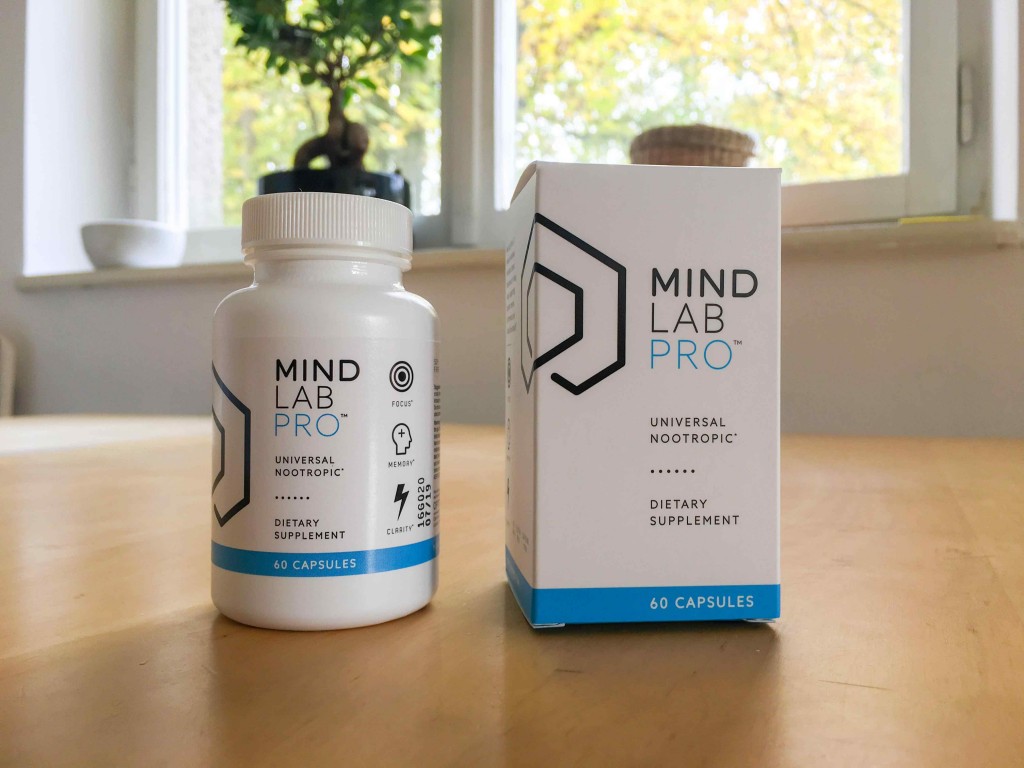 Mind Lab Pro – 100% Brainpower

The human brain – at the moment is the most complex object in the known universe. Mind Lab Pro® meets the complex needs of the brain with 11 nootropics working in 6 bio-ways to optimize a wide range of cognitive functions – for mental work all over the world.
Here is the list of all ingredients in Mind Lab Pro:
250 mg Citicoline as Cognizin®
100 mg Phosphatidylserine (PS) as Sharp PS® Green
150 mg Bacopa Monnieri (Standardized to 45% bacosides)
500 mg Lion's Mane Mushroom
175 mg N-Acetyl-L-Tyrosine
100 mg L-Theanine as Suntheanine®
50 mg Rhodiola Rosea (3% rosavins and 1% salidroside)
2.5 mg Vitamin B6
100 mcg Vitamin B9
7.5 mcg Vitamin B12
75 mg Maritime Pine Bark Extract
 It raises all aspects knowldge in all types of people – especially those whose saturated way of life requires daily dynamic development, such as students,
athletes
and competitors.
Intense Focus

Improved Memory

Vibrant Mood

Mind Lab Pro is a dietary supplement consisting of several nootropics. This is one of the most complex formulas, it does not contain caffeine, without GMO, without soy, without any allergens, without gluten and vegetarian. This nootropic stack positively affects 4 main areas of cognitive work: memory (recall, training), overall productivity (speed, focus), thinking (creativity, motivation) and has a structural effect (rejuvenating, traumatic repair).
When you choose
Mind Lab Pro
you will feel like a completely new person!