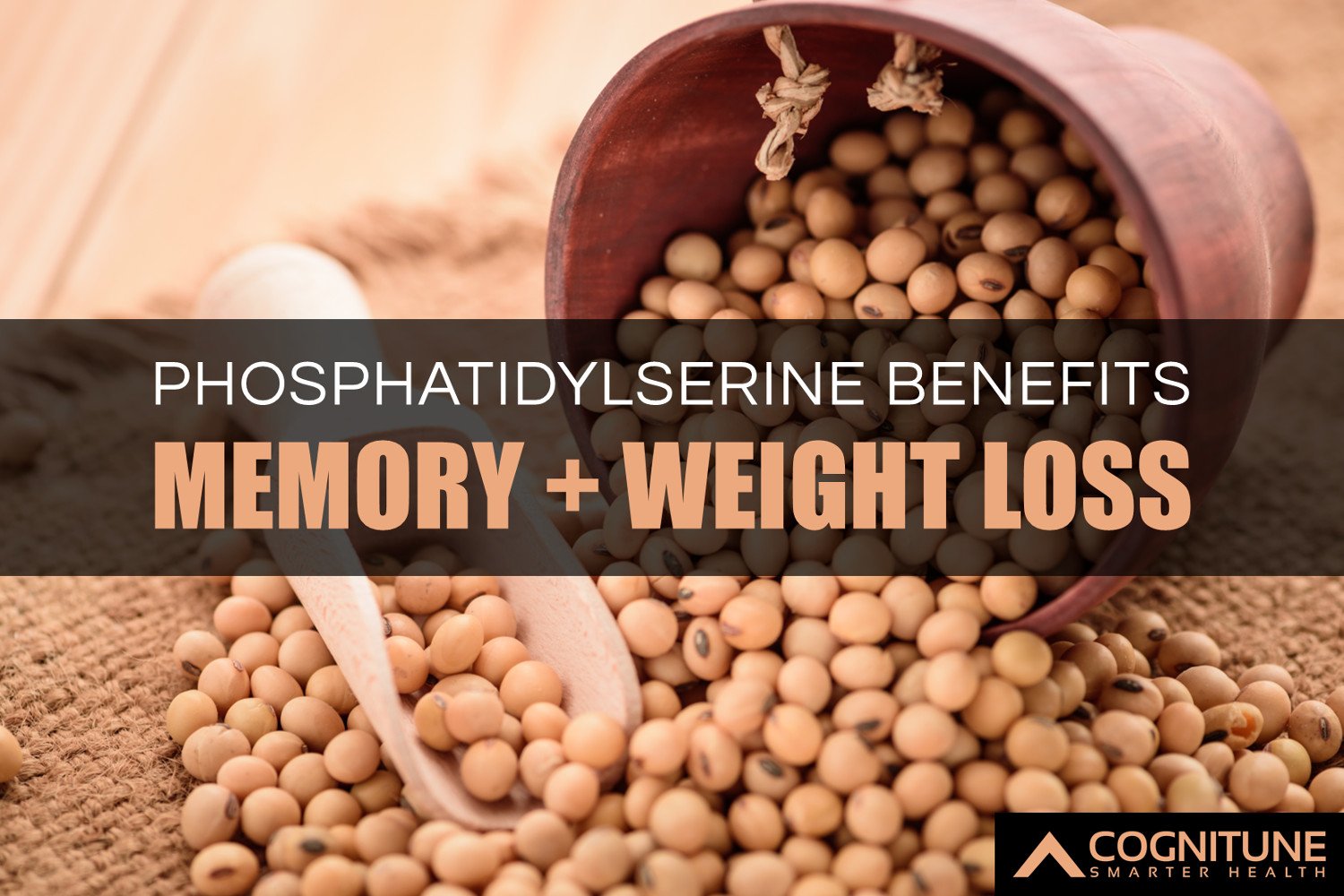 Phosphatidylserine – memory _ weight loss
Phosphatidylserine is a nutraceutical that directly affects the activity of nerve cells. It is a soybean phospholipids with a high content of phosphatidylserine, which is currently one of the highly effective natural neurometabolic agents.
The imbalance of nutrition today is often manifested in insufficient consumption of phospholipids, since their content in modern common food products is relatively small. Phospholipids can be synthesized independently in the body, but in the elderly, a sharp decrease in their synthesis is observed. Therefore, to date, so strongly recommended phospholipid supplements to food.
Phosphatidylserine form the basis of all cell membranes, ensuring their fluidity and regulating the effectiveness of the physiological processes mediated by them. Each member of this family performs a special function. A special place among the phospholipids is occupied by phosphatidylserine and phosphatidylcholine.
As is known, the brain consists of 60% of fats that belong to the class of phospholipids and, if fat is lacking, the brain simply does not work. The relationship between mental health and the maintenance of fat in the diet is very important. Deficiency of phospholipids, like phosphatidylserine, slows down mental processes regardless of age. They play a great biological role, forming the basis of all cell membranes, through which the most part of physiological functions take place, in particular, processes related to memory, ability to learn.
As shown by numerous studies, the replenishment of phosphatidylserine stores stimulates mental activity, mood and learning ability, and its beneficial effect is especially pronounced in the elderly. As a result of clinical trials, it was found that phosphatidylserine contributed to the return of mental abilities for more than a decade to patients aged 52-64 years. Phosphatidylserine has no side effects, it goes well with the intake of other drugs.
Phosphatidylserine is mainly found in brain cells and participates in numerous manifestations of neuronal activity. Phosphatidylserine is a very important nutrient for the brain. Up to 50% of people older than 65 years noticeably lose their mental abilities, which manifests itself in the solution of everyday tasks that require the maintenance of active mental activity. The loss of memory is a shock to the elderly person and to members of his family. FS is able to support a number of brain functions that tend to be damaged with age, that is, the use of words, reminding and remembering names and persons, places where things were put, details of events of previous days or weeks, memory for phone numbers, maintaining concentration.
Phosphatidylserine is the most prominent member of the phospholipid family. It is contained in the membranes of all cells of the body, with the highest concentrations of phosphatidylserine observed in nerve cells. It plays a key physiological role in neuronal differentiation, activation, regeneration, synthesis and release of neurotransmitters (acetylcholine, etc.), ion movement and bioelectric current. Phosphatidylserine promotes optimal exposure of chemical receptors of nervous tissue, which regulate nervous processes, including the processes of division and growth of nerve cells. It also promotes the activation of glucose metabolism in the brain and increases the resistance of nerve cells to ischemic damage. Phosphatidylserine inhibits the destruction of brain cells by microphages, suppressing their phagocytic activity. It can pass through the blood-brain barrier and enter directly into the brain tissue a few minutes after ingestion.
Available to date, experimental data indicate that phosphatidylserine stimulates the synthesis of acetylcholine and activates the cholinergic processes in the brain. Meanwhile, a decrease in the production of acetylcholine is one of the natural phenomena in Alzheimer's disease and other types of senile dementia. Up to 50% of people over the age of 65 noticeably lose their mental abilities, which manifests itself in the solution of everyday tasks such as using words, remembering names, maintaining active mental activity. The loss of memory is a shock both for the elderly person and for his family. Gradual loss of mental functions can occur in 50-year-olds, it can have a devastating effect on self-esteem, productivity and general well-being.
The age-related decline in mental functions (memory, learning and alertness of the mind) occurs in parallel with a decrease in phosphatidylserine in the brain. The effects of phosphatidylserine have been studied mainly in the elderly. Studies have shown that phosphatidylserine improves memory, learning, relieves depressed mood, stimulates overall activity. Its application leads to significant shifts in the memorization of information, the amount of memory, including visual, raising the depressed mood. It restores cognitive, emotional, behavioral symptoms, improves short-term memory, concentration of attention, behavioral aspects of the daily lifestyle, relieves depressive symptoms, reduces apathy and a departure from life. A reliable clinical study demonstrated that, according to the overall intellectual status, patients treated with phosphatidylserine (FS) grew younger by about 12 years. The magnitude of the effect is considered significant. Phosphatidylserine also improves memory, learning, behavior and thinking in healthy adults and the elderly.
Until 1992, the only commercial drug was a drug from the brain of cows containing phosphatidylserine. It is expensive and dangerous in terms of contamination of the causative agent of spongiform encephalitis. In this regard, a new plant-based additive containing phosphatidylserine of soy lecithin (FS) has been developed. A reliable clinical study of its use demonstrated a significant improvement in memory and mood in 60-80-year-old people with age-related memory impairment of varying degrees (without dementia). In this case, completely (100%) blocked the symptoms of "winter spleen," which suggests the efficacy of FS in the treatment of various forms of senile depression. FS is well absorbed when administered through the mouth with an increase in serum levels in 30 minutes. and the subsequent capture of the liver, and later – the brain.
Phosphatidylserine is necessary to maintain the intellectual functions of a person who is weakened as they grow older. Functions of nerve cells in the process of normal aging die away. This becomes clearly visible in the performance of everyday intellectual tasks – a shortage of short-term memory, the ability to learn, emotional and social impoverishment. Phosphatidylserine corrects these impaired functions. Therefore, there are sufficient grounds to recommend it as a daily supplement in the diet of any age to maintain and restore mental functions. The main effects include the improvement of long-term and short-term memory, normalization of emotional and behavioral reactions, as well as partial restoration of mental skills. This product is especially indicated to students and seniors.
Functional actions:
– a unique drug for improving the intellect;
– restores memory in the elderly;
– increases concentration of attention, learning;
– improves the emotional state, mood;
– stimulates general activity;
– protects the brain cells from aging;
– has a membrane-protective effect;
– restores the structure of the nervous tissue;
– improves the metabolism of brain cells.
Indications for use:
– Decreased intellectual abilities and memory in the middle and old age;
– violation of concentration of attention;
– with increased demands for concentration and learning;
– with psychoemotional stresses;
– great physical activity;
– Depression;
– seasonal effective disorders;
– Alzheimer's disease;
– Parkinson's disease.
Mode of application:
1 capsule 1-3 times a day with meals. The drug is suitable for diabetics.
Contraindications:
individual intolerance of components. It is not recommended to take before bedtime.