Modafinil – Top Smart Drug with Nootropic Benefits
Modafinil is a nootropic drug that increases alertness and energy levels – especially in people who do not get enough sleep. It is frequently used as a component in nootropic stacks designed for studying and productivity.
Modafinil reviews often state that this supplement gives them a much cleaner energy boost than supplements like caffeine and amphetamine type stimulants. This is because Modafinil is a eugeroic drug.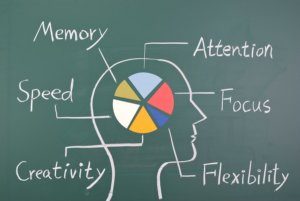 Eugeroics are compounds that promote wakefulness and alertness. However, unlike stimulants that target the entire nervous system and can increase overall psychomotor activity, eugeroics are considered to be much more "smooth" acting, targeting specific neurotransmitters and their receptors in the brain.
This can lead to alert focus and concentration without the physical and mental hyperactivity that can be associated with other stimulants. For this reason, it has become popular for off-label use as a concentration enhancer.
Clinically, Modafinil is prescribed to people who suffer from narcolepsy, obstructive sleep apnea/hypopnea syndrome, and other sleep-related disorders. There is, however, a large online pharmacy market from which many users will purchase Modafinil without a prescription internationally.
If you would like to find out more about the uses, effects, benefits, and side effects of this drug, this article will provide you with all the necessary information.