Piracetam – Unusual Benefits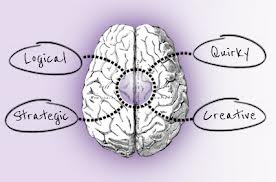 Racetams are a family of nootropic compounds. They are all based off the parent nootropic, piracetam, one of the first nootropics to be discovered. All racetams share the same basic structure, namely a 2-pyrollidone nucleus that is composed of hydrogen, oxygen, and nitrogen.
The racetams are an interesting set of nootropics. While it's true they do share many common benefits, because each racetam has its own nuances and traits. There is a good analogy would be to compare the racetams to fine wine; while white, rose and red wine are all essentially fermented grapes, each has their own subtle taste differences that make them unique.
Each racetam has strengths and weaknesses that make it more or less suitable as a nootropic for a particular situation. Some are stimulatory, some more calmative, some focus enhancing and some more suited to creative thoughts.
Let's review one of them:
Piracetam
Piracetam is a medication in the racetams group, with chemical name 2-oxo-1-pyrrolidine acetamide. It is used in Europe, Asia and South America. In the United States, it is not approved by the US Food and Drug Administration for any medical use and it is not permitted to be sold as a dietary supplement.In the UK, piracetam is acted mainly for myoclonus, but is used off-label for other conditions. Evidence to support its use for many conditions is still unclear.
The first racetam to be synthesized by Dr  Giurega in 1964
Found to mildly enhance verbal memory after 2 weeks use at 3.6g / day in healthy adults
A modest increase (8.6%) in verbal learning during a 21 day trial of 1.6g /day in student volunteers
Generally beneficial for cognitive decline associated with age
HOW DOES PIRACETAM WORK?
The conditions for the action of pyracetam are still vaguely understood, although various clinical and experimental studies have been carried out. Nevertheless, this remarkable clever drug is used to modulate membrane fluidity.  While used, it demonstrates certain effects on the release of neurotransmitters and receptor binding. This also leads to improved cell functioning and better viscosity of cell membranes. In addition, piracetam, "apparently reduces the adhesion of erythrocytes to the vascular endothelium, prevents vasospasm and promotes microcirculation" (Winblad, 2005) at the vascular level. 
Moreover, it has become known that it is also involved in the activation of acetylcholine, which helps the brain absorb oxygen with improved blood flow. Pyracetam is also considered a great transmitter of information from one hemisphere of the brain to another. This improves motor planning, creating coordination between both hemispheres.
SHORT AND LONG TERM EFFECTS & SIDE EFFECTS
Piracetam has certain short-term effects, according to the latest data. This is an effective addition to the plea for temporary gain in remembering, learning and improving intelligence. However, there is still no evidence that such short-term effects can be sustainable in the future or not. With regard to the long-term effects of pyracetam, it has numerous benefits for the patient, which should be noted.
First, it helps in reducing the symptoms associated with aging and reducing the cognitive skills of a person. Reducing the signs of brain aging, piracetam helps in improving the overall longevity of cognition (Scheuer, Rostock, Bartsch & Müller, 1999). On the other hand, there are certain side effects associated with long-term use of pyracetam. These side effects include weight gain, hyperkinesia, drowsiness, tremors, headaches and nervousness (Stokes, 2004). But it is important to remember that piracetam is one of the safest clever drugs without serious side effects.
DOES PIRACETAM WORK?
Piracetam improves the functioning of the (ACh) transmitters and receptors. Acetylcholine, abbreviated as (ACh), is implicated in memory processes and development. Choline sources, like Alpha GPC and choline bitartrate, increase the production of Acetylcholine. Piracetam, belonging to the racetam class of nootropics, stimulates, increases, and improves the activities of these ACh receptors. Not only is ACh implicated in memory processes, the chemical compound is a neurotransmitter in both the peripheral nervous system (PNS) and central nervous system (CNS) in many organisms, including humans.
Dosage and usage rules
Although this is all individual for each person, the standard dose of piracetam is 1600 mg three times a day at the beginning. This dose may change if the patient is a child. The recommended dosage of piracetam depends on the cause of use, usually from 1.6 to 9.6 g per day (2-12 tablets per day). Some people report better results, taking 1-2 tablets per hour for 4-6 hours or taking 4-8 tablets immediately during the first few days to notice the effect.