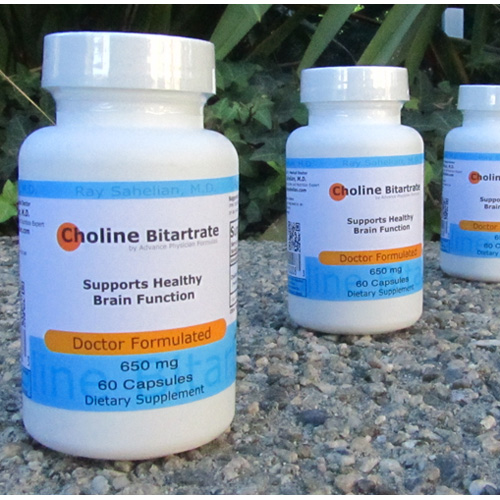 Choline bitartrate – causes lucid dreaming
To date, the market for various food additives to stimulate the vision of lucid dreaming is overcrowded after the appearance of such drugs as Hyperzine and Galantamine, which can cause such a phenomenon. These additives contribute to the increased production of acetylcholine neurotransmitter, which has a direct effect on the emergence of awareness during the dreaming period. There are additives with a similar effect of manifestation, which contain choline bitartrate and B group vitamins, which together contribute to the synthesis of acetylcholine.
Many will be interested in the question – how effective is acetylcholine in terms of visions of conscious dreams? It must be remembered that taking one supplement for the appearance of conscious dreams is not enough. Additives for obtaining the result must be taken competently, and also combine with other ways the emergence of conscious sleep. Kholin will contribute to improving clarity of mind, memory, and also normalizes sleep. By stimulating the production of acetylcholine in the brain, memory is multiply amplified. The additive will help to acquire a clear mind and develop clarity of thinking. Increase synaptic plasticity and support the health of neurons.
Advantages of the additive Choline Bitartrate:
It is a precursor of acetylcholine.
Supports nerve development, growth and production of cell membranes.
Helps to function of worn out cell membranes properly.
Improves memory.
Helps focus attention.
Increases cognitive abilities.
Improves mood.
It is convenient in application – orally, because it is absorbed into the blood through the digestive tract.
Disadvantages of the substance:
Badly digested in comparison with other cholinergics.
When an overdose causes diarrhea.
Less effective for citicoline.
Effects of the use of choline bitartrate
Scientists found out during the tests that the supplement improves mood, memory and intelligence. Studies that have been conducted on rats have proven a direct relationship between the intake of an additive during pregnancy, and the subsequent development of mental abilities in offspring. It was also found that with a lack of substance in the body, there may be problems with the development of the brain. Analyzes showed that if in the body of pregnant women there was a lower content of choline, then this increased the risk of development of pathology in newborn children associated with nervous system problems.
Although scientists have not found a direct connection between choline and the center of dreams in the brain, nevertheless, it is known that acetylcholine plays a direct role in the appearance of dreams. This neurotransmitter takes a direct part in the processing of information during dreams. The highest content of acetylcholine in the body at night. It is also interesting that acetylcholine is always lowered in Alzheimer's patients. The lack of acetylcholine shortens the phase of fast sleep. Completely the substance has not been studied and it is still not completely clear how it affects lucid dreaming.
How does choline bitartrate contribute to the emergence of lucid dreaming?
Intelligent dreams allow us to fully control what is happening in a dream, and also clearly realize that this is a dream. As a rule, such dreams are very bright, and there is also a different degree of control of such dreams. You can control and realize sleep superficially or deeply. A conscious dream is characterized by the fact that a person may not immediately realize that he is in his dream. Half the sleep can pass, for example, and only in the middle of a dream a sleeping person will fully understand that he is sleeping, and this dream can be controlled. At this point, there are skeptical opinions of scientists. They explain the conscious sleep not as a dream, but as a period of brief wakefulness between sleep. But how do they explain the pictures that are not relevant to reality in the so-called "periods" of wakefulness? There is also the opinion that there is no evidence how to explain such a dream does not exist, because such dreams are seen only by the dreamers themselves.
Despite skeptical opinions, many people want to achieve such a state in a dream, in order to feel this state and possibly realize their virtual dreams in such a dream. Capsules with choline bitartrate will help to get closer to the goal. You can also take Citicoline or Alpha HPC with a substance that is much better absorbed than choline bitartate itself. In addition, with choline bitartrate, you can take: Galantamine or Hyperzine, pyridoxine, glutamine, theanine, aspartic acid, ginkgo biloba, fish oil, nootropic drugs.
How to take choline bitartrate?
To contribute to the development of food additives, the emergence of lucid dreaming, you need to take a day from 0.5 to 2 grams of substance in capsular or powdered forms to men, women should stop at the minimum dosage. You can take the drug daily, together with multivitamin complexes, the daily dose is better divided into two divided doses. If a person tries to induce a conscious sleep with the help of special psychological techniques, then it is better to use the supplement at night, in breaks between awakening. In general, there are no specific rules for the use of an additive to stimulate the emergence of conscious sleep, so it is better to try different variants. Also, there is no 100% guarantee that a food supplement will cause exactly such a dream. If you do not exceed the dose of supplement, then there will be no side effects, neither in adults, nor in children. Multiple excess of the recommended dose is fraught with the appearance of nausea, vomiting, diarrhea and "fish" body odor. It is not recommended to take choline bitartrate for calling forth conscious dreams to those people who have health problems without the doctor's prior advice. The substance is not fully understood, it is still being investigated.
Side Effects of Choline Bitartrate
Choline bitartrate is a safe substance, it is necessary for the human body, therefore, as a rule, it is well tolerated by the body. In rare cases, there may be stomach problems (pain, diarrhea, vomiting), while it is recommended to reduce the dose of nootropics, or to cancel its use for a while. Also, increased dosages can lead to dizziness, low blood pressure, increased sweating and saliva.